Sam, I Can Bell
$25.00
The Sam I Can Bell is made in honor of Sam. He was a fully flighted -blind Amazon Parrot who touched the hearts and lives of many. This bell supports his Foundation that was founded in his honor. This toy is stainless steel along with the Large 48MM bell. Welded connections for your parrots safety.
The Mission of the Sam, I Can Foundation is to lead by example in our love for animals. Sam, I Can is a Non-Profit Organization.  Resources are used for current and future care of parrots and many other animals. For every bell purchased,  Royal Avian Specialties Donates $10 in your name to the Foundation.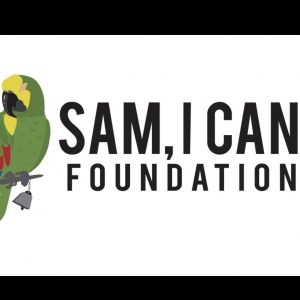 Description
This toy is not recommended for Hyacinth or Greenwing Macaws who are destructive.